News
Feb 1
Welcome Jeanna Qui who is the first Harvard rotation student joining the lab. She will be working with us for six months to study PDACs.
Jan 24, 2023
Martin gives the first lecture of the BST282 course "Introduction to bioinformatics and computational genomics" given at the Harvard School of Publich Health. Martin is co-director of the course together with Luca Pinello.
Jan 23, 2023
Welcome Nikolaos Patikas who is joining a postdoctoral fellow to work on a CZI funded project to improve the Harmony software in collaboration wiht the Korsunsky lab
Nov 9, 2022
Welcome Peterson Gitonga who is a postdoctoral fellow working on a joint project with the Marasco lab on characterizing B cell responses to vaccination.
Nov 2, 2022
Welcome Hanjune Kim who is another visitor from Yonsei University in South Korea. He will be in Boston for one year.
Oct 25, 2022
Goodbye Junha! Sadly, his year in Boston has come to an end and he is feading back to Seoul.
Sep 22, 2022
Welcome Alexa Guang who will be co-mentored here in addition to her main home in the Wucherpfennig lab at Dana Farber.
Aug 14, 2022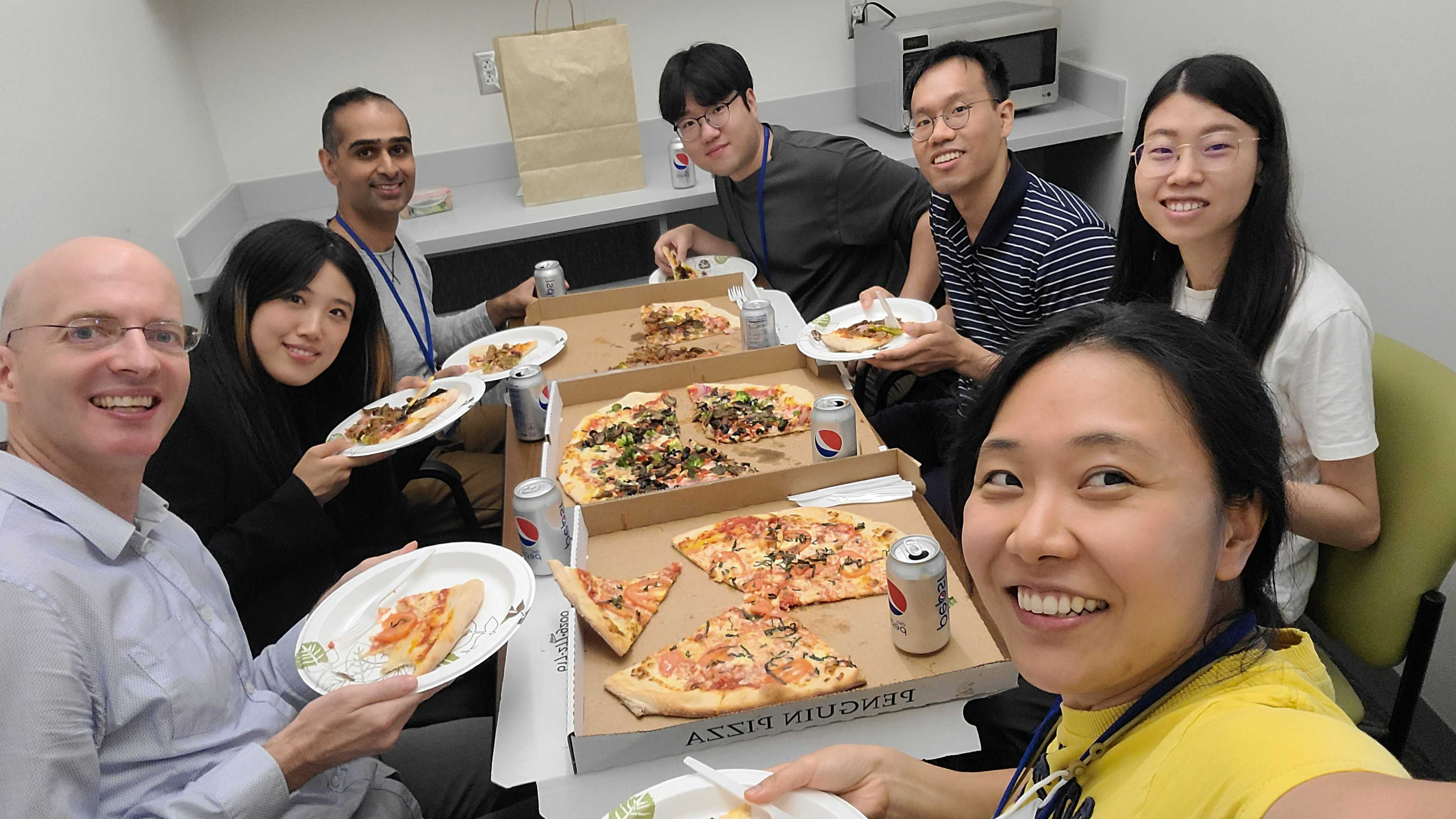 Yi-Jun's farewell pizza.
Goodbye Yi-Jun! It was great to have her visit for almost a year and we wish her all the best as she starts her own research group in Korea.
Aug 3, 2022
Welcome Yuyang Han who will be working as a data manager for the Evergrande Center.
May 31, 2022
Goodbye Johannes! We are sad to see him returning to Sweden, but we are happy that he will be working with us for the rest of the summer.
Mar 13, 2022
Welcome Jingyi Cao who is joining as a postdoc.
Mar 7, 2022
Welcome Johannes Mofors who will be visiting for three months from Karolinska Institutet in Stockholm.
Jan 3, 2022
Welcome Mayank Mahadajan who is joining as a postdoc.
Nov 22, 2021
Welcome Seungbyn Baek and Junha Cha from Yonsei University in Seoul who will be visiting for a year as part of their PhDs.
Nov 1, 2021
Welcome Ioannis Mouratides who will be visiting for two months from KU Leuven to work on his MSc thesis.
Sept 13, 2021
Welcome Yi-Jun Kim, a visiting scholar from Ewha woman's university medical center in Seoul who will join for a year during her sabbatical.
June 28, 2021
Welcome Simone Procaccia who will be with us for the summer on a Harvard Armenise fellowship.
May 3, 2021
Welcome Jae-Won Cho who joins the lab as a post-doc.
Feb 17, 2021
Hemberg lab officially starts at Evergrande Center.